Immigrants' Stories—America's Promise
"Give me your tired, your poor, your huddled masses yearning to breathe free…"
- Emma Lazarus; Nov. 2, 1883
On the evening of January 28, more than 230 people attended the Women's Fund of Santa Barbara fourth virtual forum in its Grants in Action educational series. The forum focused on the topic of immigration and the work of the Santa Barbara County Immigrant Legal Defense Center (ILDC). It was moderated by Mikki Andina, a member of the Women's Fund Research Committee and a retired anthropologist and public health nurse. You can watch the replay here.
History of Immigration in the U.S.
The first speaker was Claribel Madueña, a San Francisco Bay Area attorney and specialist in immigration and nationality law. She kicked off the program with a history of U.S.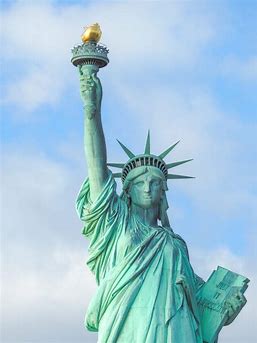 immigration policy and practices. Madueña described immigration in America as being "a continuous cycle across centuries – alternating between welcoming and exclusionary, push and pull, give and take."
10,000 undocumented immigrants live in Santa Barbara County
Next to be introduced was ILDC's Executive Director Julissa Peña. Peña said there are about 46,000 immigrants living in Santa Barbara south county and 10,000—or about one in four—are undocumented. There are many reasons why; the end result is more than 1,400 people are in deportation proceedings in Santa Barbara County and nearly half have no legal representation. The ILDC currently has a waiting list of 80 people who need representation.
Women's Fund provided a $65,000 grant to partially fund a staff attorney
In 2018, ILDC began operations with help of volunteer attorneys in response to an increasing number of immigrants being placed in deportation proceedings. Due to the complexity and number of cases the agency was taking on, it soon became clear that more help was needed. Responding to this need, the Women's Fund provided a $65,000 grant that helped the ILDC hire an immigration attorney. In a pre-recorded video shown during the forum, Maria Vega, the ILDC's first staff immigration attorney, spoke about the work of ILDC and the impact the grant had on the expansion of the ILDC's program.
Challenges facing immigrants in Santa Barbara County
Vega said that the lack of affordable legal services for immigrants in removal proceedings is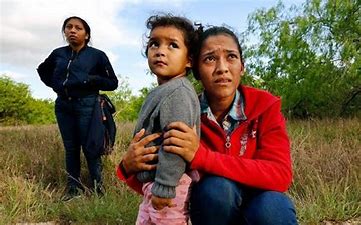 one of the greatest challenges for undocumented immigrants. Immigrants are not appointed legal counsel in immigration court proceedings. The most important factor in determining whether women and children are allowed to stay in the U.S. is whether or not they have legal representation. The ILDC's first case to make it through the long process is likely to be a case for asylum for a woman from a poor rural town in Mexico who had been subjected to rape and spousal abuse. The woman was introduced as "Gloria" and her face was hidden as she told her horrifying personal story.
ILDC has been a beacon of hope for the immigrants
The ILDC is the only organization of its kind in Santa Barbara county that offers immigration legal aid, removal defense, and help for those facing deportation. The majority of the current caseload is composed of women and children seeking to remain in the U.S., safe from circumstances that threaten their lives.
Vega said the ILDC is often in need of physicians, attorneys, counselors, and expert witnesses to support its cases. They also need people willing to drive people to court appearances and provide other help. Vega closed with the words, "Si, se puede" meaning, "Yes, you can." Moderator Mikki Andina responded, "Yes we can help...yes it's possible to make a difference in the lives of our immigrant neighbors."
To learn more about struggles our immigrant neighbors are facing locally, and to turn your concern into action, contact ILDC:

Julissa Peña, Executive Director
Phone: 805-886-9136
Email: julissa@sbimmigrantdefense.org

To volunteer with Drivers Listos! (a program originated at Trinity Episcopal Church):

Molly Kellogg
Phone: 805-886-4655
Email: molly@foodhuntermark.com

For those who want to go deeper into the topics, here is a reading list suggested by the speakers and planning team.
- Contributed by Kerry Parker