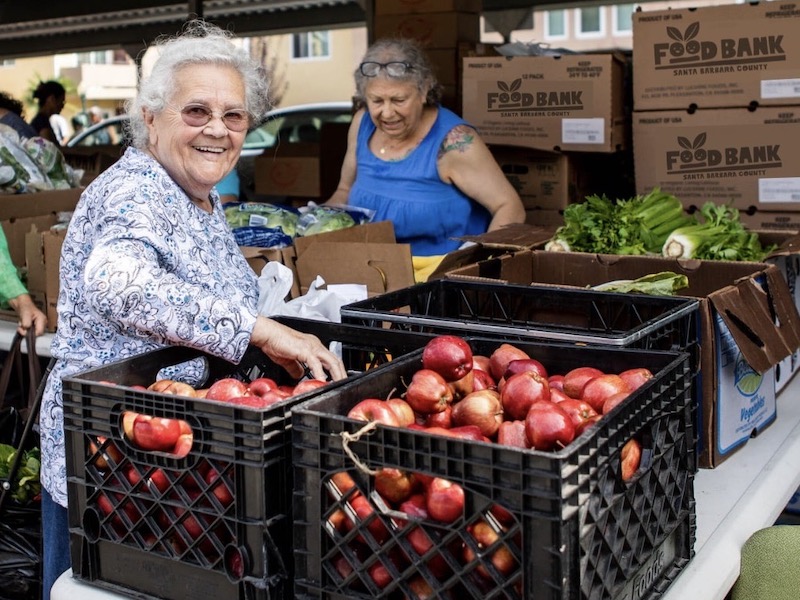 $ 55,000 grant
2021-22
Home Delivery of Groceries to Seniors
This grant will expand home delivery of food to impoverished older adults by paying for food to be delivered to an additional 360 senior households.
In Santa Barbara County, one in every 14 older adults is impoverished. Low-income seniors may make financial compromises that put health at risk, such as skipping doses of prescribed medications or making food choices that lead to nutritional deficiencies.
Foodbank provides home delivery food service to older adults, serving approximately 1,100 individuals 60 years or older with financial, medical, or other specified limitations. Due to the discontinuation of other agency programs in 2021, many seniors lost access to food programs and became food insecure.
Foodbank will serve these seniors by delivering bags of groceries containing fresh fruits and vegetables and protein-rich and shelf stable foods every other week. DoorDash will provide delivery service as an in-kind donation.
With this additional funding, the Foodbank will be able to make 8,640 additional deliveries, for a total of 51,840 home deliveries of fresh, healthy food to older adults who are low-income, food insecure, and medically fragile.