Time is running out
to be eligible
to vote on the
2014-15 ballot.
TODAY
Giving thanks
As we celebrate the season and enjoy the company of friends and family, we are even more aware that not all of our neighbors share our good fortune. Being part of the Women's Fund helps us make a difference in the lives of local women, children and families throughout the year and enriches our lives as well.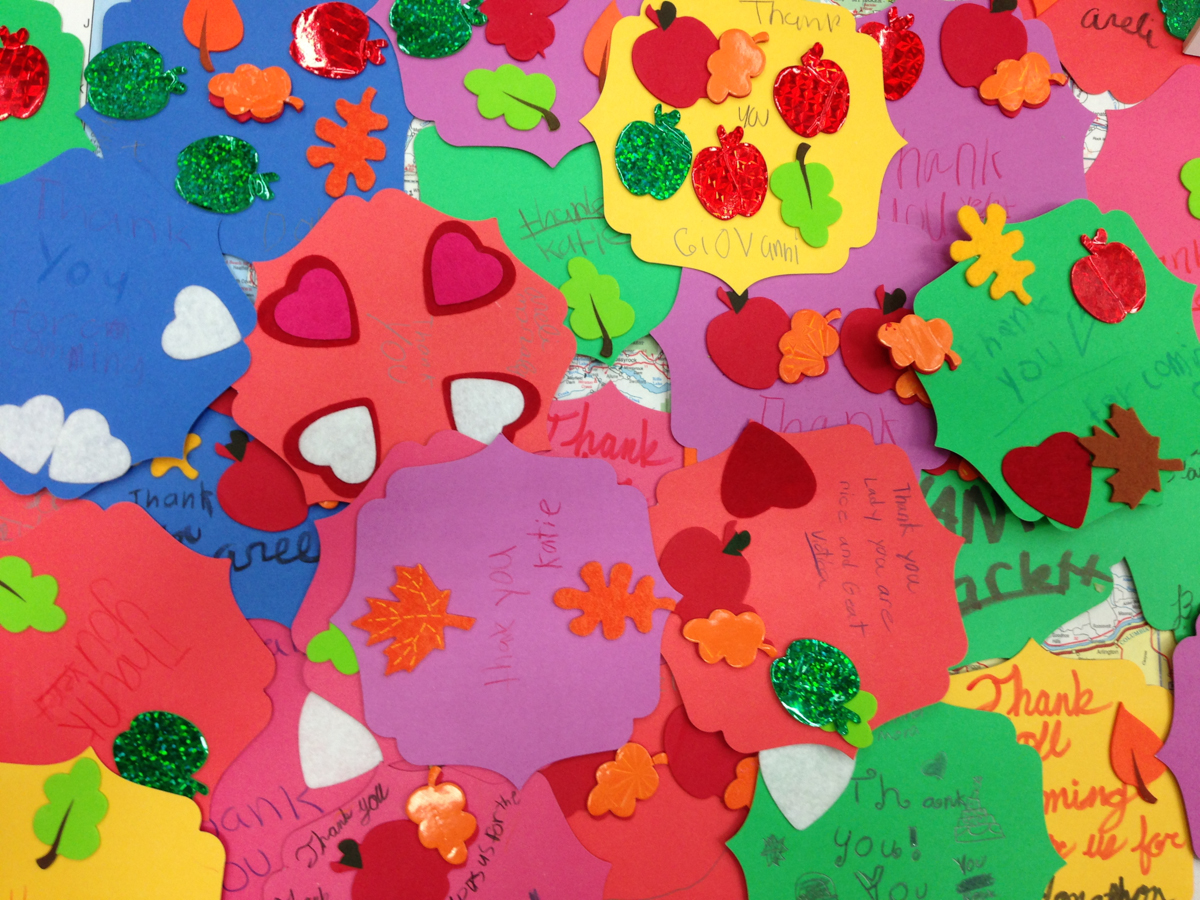 Thank you notes to all Women's Fund members from the children at People's Self-Help Housing, a 2013-14 grantee.
Join by Dec. 31 so you can vote for our next grantees
We're near the year-end deadline for collecting funds for our 2014-15 grants pool that Women's Fund members will distribute to nonprofit agencies next Spring.
If you haven't renewed your membership for 2014, we hope you'll do so now. Our Research Committee is working hard to create a ballot of excellent candidates to receive Women's Fund grants and the larger our grants pool, the greater our impact will be on improving the lives of women, children and families in our community.
Thanks to our generous members, we estimate our 2014-15 grants pool will be in the range of $400,000 to $425,000 - but, in the spirit of candor, we want our members to know that this will be considerably less than the $540,000 in grants we've averaged in each of the past four years. The reason, of course, is simple. The grants we made last spring included the last of Women's Fund member Betty Elings Wells' generous matching grants made in 2010 and 2012.
Which is why we have been asking each of our members to take the 10-for-10 Challenge this year. You can do so by:
• Increasing your 2014 Women's Fund donation by at least 10%. 


• Encouraging new members to join by December 31.
If each member of the Women's Fund increased her donation by 10% and got one new member to join, we could get our next grants pool close to the $500,000 level of recent years.
Over a decade, we have donated $4.7 million to 64 local nonprofits programs helping more than 83,000 local women, children and families in Santa Barbara, Goleta and Carpinteria.
Click here to join, renew or learn more about a Women's Fund membership and participate in the next decade of commitment and community collaboration.

To unsubscribe from future Women's Fund newsletters, please click here to send an email request.