Mark your calendar for the 9th Annual Women's Fund Site Visit
Thursday, October 17, from 1:00 to 5:30 pm is the date and time for this year's popular Women's Fund Site Visit where members and guests can witness first-hand how our most recent grant recipients are making a difference in our community.
This year's site visit will offer an afternoon bus tour of three agencies followed by a reception and brief program featuring the other five agencies who received $525,000 in Women's Fund grants last April.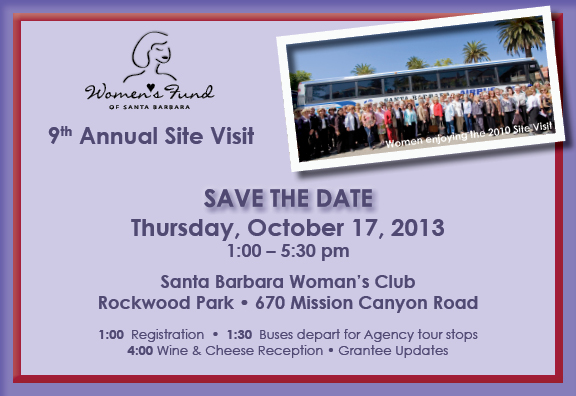 Guests are Welcome!
Because this is such a powerful learning experience, we hope you'll bring a friend -or two or three- who may be interested in learning more about the Women's Fund. When your official invitation arrives in your September Women's Fund newsletter, we'll ask you to RSVP and tell us who you are bringing as guests.
$20 Contribution
This year we are asking each attending Women's Fund member to help cover event costs by contributing $20 at registration the day of the event. All guests of Women's Fund members are welcome free of charge!