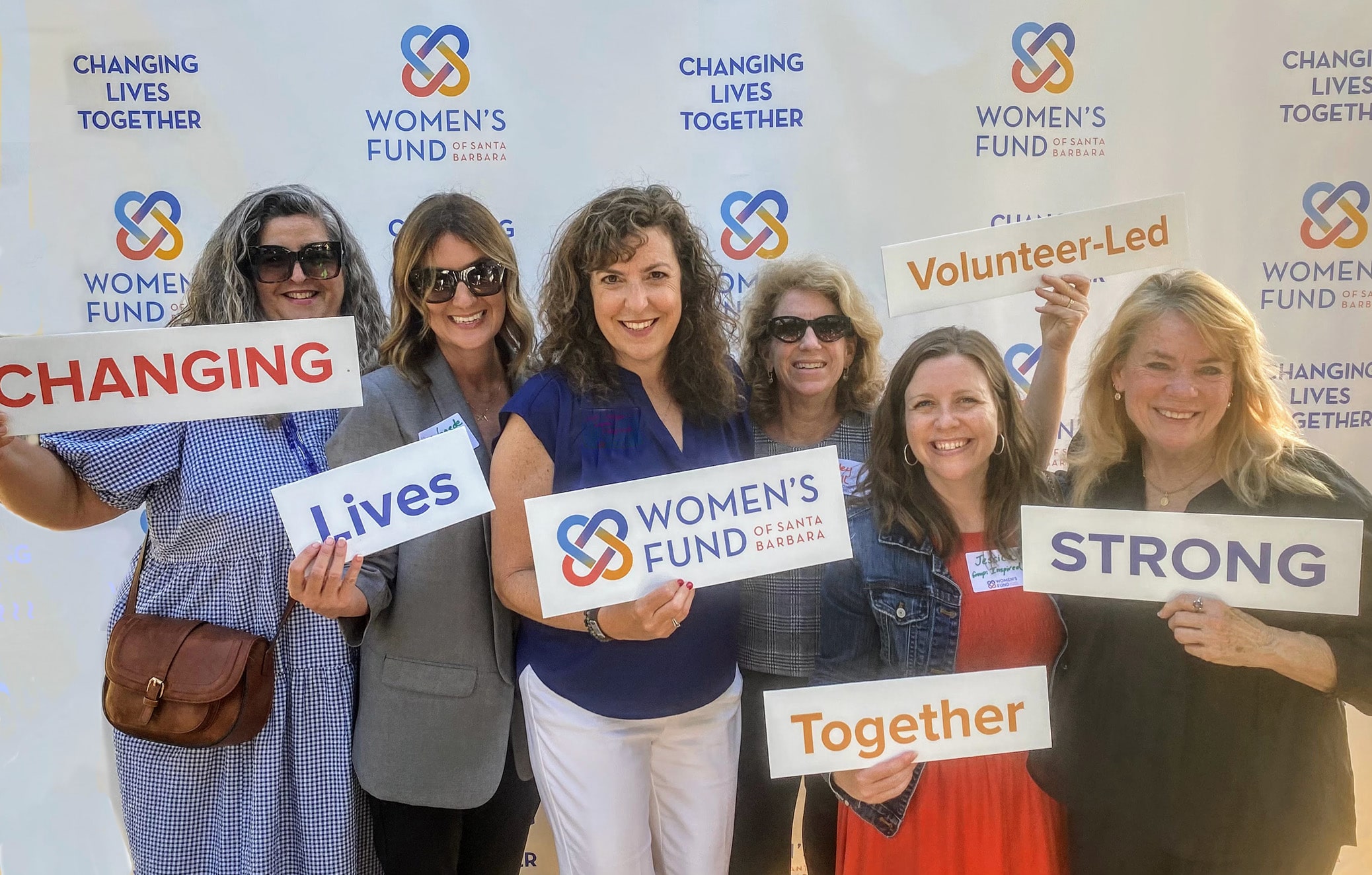 The Women's Fund of Santa Barbara (WFSB) announced that its members will soon vote to distribute a record $925,000 grants pool to local nonprofits this year. This brings the collective giving organization's total giving to more than $10.4 million since it was formed in 2004.
"We're delighted to be reaching this major milestone after another record-breaking year of generosity from our members," said WFSB Board Chair Jamie Dufek. "The needs in south Santa Barbara County are greater than ever, and as the Women's Fund heads into our 20th anniversary year in 2024, we do so with more giving and more members than ever. I'm very proud of the enormous difference the Women's Fund is making in the lives of women, children, and families in our community."
The organization's 1,200 members will vote next month to select the nonprofit projects that will receive funding from the $925,000 grants pool. Voting is based on a ballot prepared by the all-volunteer research committee responsible for evaluating the operation and impact of each nonprofit. The results will be announced on May 9th at a Celebration of Grants event at the Marjorie Luke Theatre. The event is open to members and prospective members.
Last year's grantees, recipients of large grants ranging from $40,000 to $100,000 each, included: Channel Islands YMCA, DignityMoves, Foodbank of Santa Barbara County, Freedom 4 Youth, Girls Inc. of Carpinteria, People's Self-Help Housing, Sanctuary Centers of Santa Barbara, Santa Barbara Education Foundation, Santa Barbara Neighborhood Clinics, SB ACT, and Storyteller Children's Center.
Ms. Dufek noted that women of any age are welcomed and encouraged to join the Women's Fund, which doesn't hold fundraisers nor require volunteer hours. "This is a wonderful organization for maximizing the effect of our charitable giving, for forging lifelong friendships with like-minded philanthropic women, and for gaining a deeper awareness and knowledge about the critical needs of those in our community," she said.  
Source: Kerry Parker