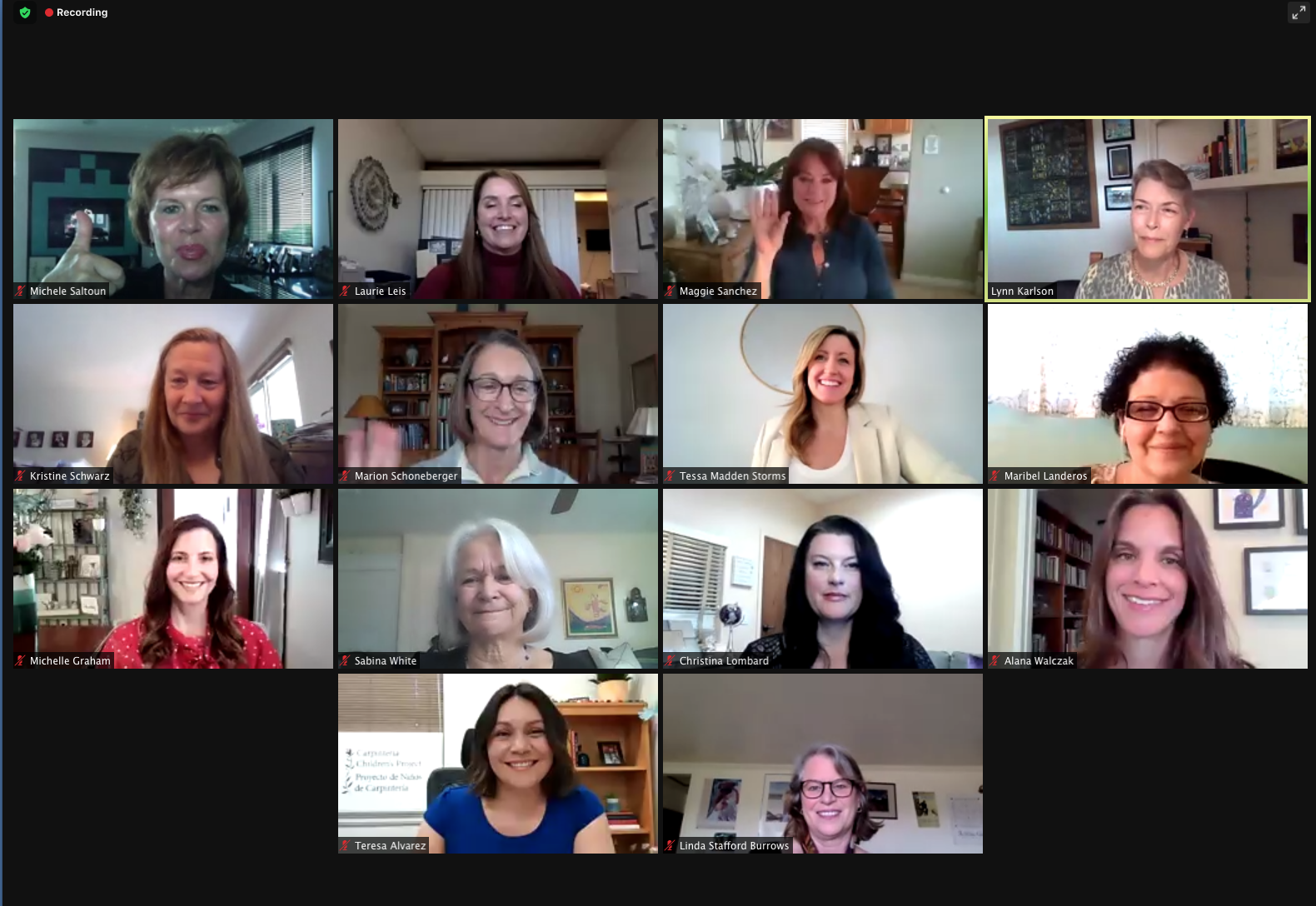 Ten local nonprofit agencies were awarded grants totaling $750,000 from a record-breaking pool of member donations collected by the Women's Fund of Santa Barbara during 2020. The recipients were announced at the Annual Women's Fund Celebration of Grants event held virtually on May 5.
The new grants bring the total amount awarded to local organizations to more than $8.6 million since the Women's Fund was founded in 2004. Grants are targeted to address the critical needs of local women, children and families in Santa Barbara, Goleta and Carpinteria.
This year's recipients will do the following:
Provide mental health support in schools and to youth in crisis.
Expand the reach of medical services for families, low-income, and homeless people.
Sustain a successful preschool and expand childcare capacity for working families.
Distribute food to people experiencing homelessness.
Provide educational support to close the achievement gap.
Support homeless people living in their cars.
The agencies that received 2020-21 grants are:
» CALM - Child Abuse Listening Mediation: $75,000 to help sustain school-based mental health services for students, families and educators.
» Carpinteria Children's Project: $90,000 to sustain operations of the Carpinteria preschool serving low-wage working families.
» Casa Pacifica: $80,000 to fund an additional SAFTY mobile crisis counselor to respond to youth experiencing mental health emergencies.
» The Cecilia Fund: $50,000 to expand coverage of medical and dental costs for patients who have no other way to pay for needed care. 
» Children & Family Resource Services: $100,000 to provide training and support for volunteer Promotores to become certified Family Health Navigators. 
» Children's Resource & Referral of Santa Barbara County: $100,000 to expand child care capacity by supporting more women to become licensed child care providers.
» Doctors Without Walls - Santa Barbara Street Medicine: $60,000 to sustain the daytime outreach specialist providing medical and mental health services to the homeless.
» New Beginnings Counseling Center: $75,000 to expand the Safe Parking program providing protected space and support for people living in their cars while seeking stable housing.
» PATH Santa Barbara - People Assisting the Homeless: $50,000 to replace the cargo van used for collecting and distributing donated food to agencies that feed the homeless.
» United Boys & Girls Clubs of Santa Barbara County: $70,000 to provide scholarships for low-income youth to attend educational summer camp.
For more about each agency and grant purpose, visit https://womensfundsb.org/gifts.html.
Written by: Kerry Parker, Women's Fund