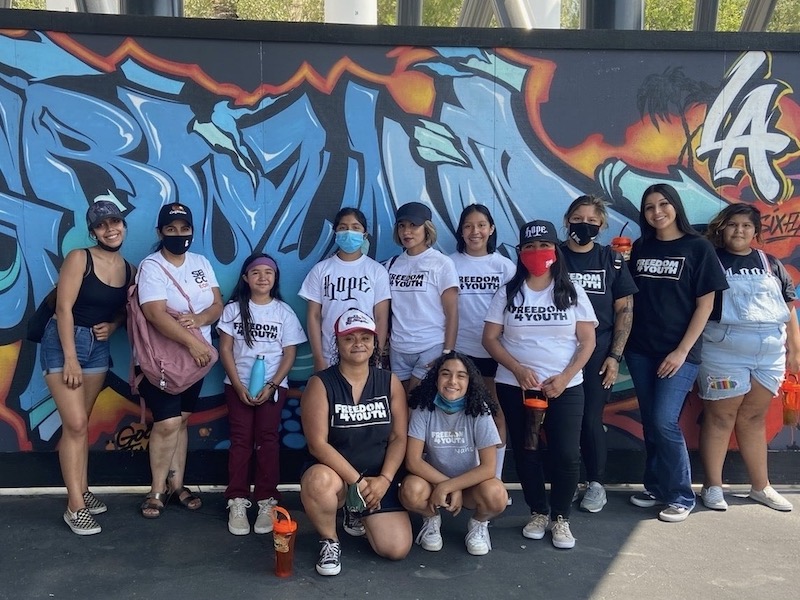 $ 100,000 grant
2021-22
"Fem-powerment" Program for Girls in the Juvenile Legal System
This grant will fund 75% of staffing costs for a program director and a youth and family engagement manager for two years to establish the "Fem-powerment" program.
Of young people arrested in Santa Barbara, 30% are female. Girls are most often arrested for non-violent crimes and offenses such as running away, truancy, curfew/probation violations, disorderly conduct, or prostitution. Many have been physically or emotionally abused or sexually exploited. Incarceration alone does not serve as an effective deterrent; 50% of females released in the state of California will be re-incarcerated within three years.
Since 2011, Freedom 4 Youth had trained 137 UCSB volunteer mentors who have first-hand experience with the criminal legal system. These mentors have provided support to more than 2,000 incarcerated youth, mostly male.
"Fem-powerment" will support 120-150 girls aged 9-20. It will be facilitated by women who have been directly impacted by the criminal legal system, making them credible mentors and advisors. Experts believe gender-specific programs of this kind reduce recidivism by giving adolescent girls the skills they need to repair self-esteem, practice effective communication, develop healthier relationships, and take control of their lives.
 This grant will be distributed over two years.