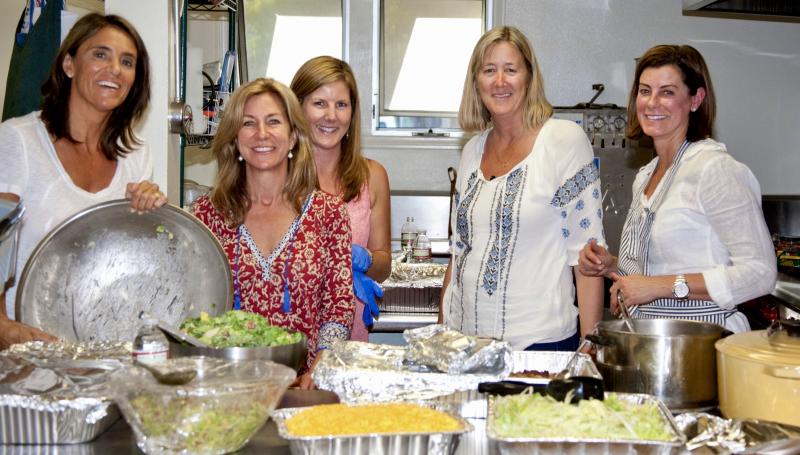 Looking for a great project to do with your group? Check out the Bulletin Board. Each month we'll post requests from our grantees for much-needed items or volunteers.
Please contact the organizations directly if you have questions or to arrange drop-off of your donated items. Let them know you're with the Women's Fund. Thank you for your continuing support of our grantees' work which is so vital to our community.
New Beginnings' Safe Parking Program 

 

 

Gift certificates, Kitchen supplies 

We're in need of gift certificates to grocery stores, automotive stores, and gasoline cards for our Safe Parking clients. We could also use new dishware and kitchen supplies as well as new televisions for our recently housed clients.      

Contact: Michael Berton
development@sbnbcc.org

(805) 963-7777 x112
Immigrant Legal Defense Council 

Volunteer Professional Services 

Professional Skills 

The ILDC is often in need of physicians, attorneys, counselors, and expert witnesses to support its cases.

Drivers Listos! (Drivers Ready) a program originated at Trinity Episcopal Church  They also need people willing to drive clients to court appearances and provide other help.

Turn your concern into action: sbimmigrantdefense.org  

  Contact: Julissa Peña,
Executive Director
   Phone: 805-886-9136   Julissa@sbimmigrantdefense.org  or 
Drivers Listos
Molly Kellogg
Phone: 805-886-4655
molly@foodhuntermark.com
Goleta Education Foundation

Child-Sized Cloth Masks

Goleta Union School District 
Child-sized cloth masks needed!

There are over 3,000 students on our campuses. We're looking for donations of reusable cloth masks (at least two layers thick) in child-friendly sizes. Since some children forget their masks we have an even greater need for extra ones.

     Contact:Emily Izmirian                                       
(650) 766-9903

 
 Santa Barbara Education Foundation   

 Musical Instruments

With in-home learning, the need for musical instrument donations is greater than ever. We welcomes all types of instruments from trumpets to violins, saxophones to guitars. No pianos please.      

Contact: Sammy Lepse  Sammy@SantaBarbaraEducation.org
805-284-9125  
 Showers of Blessings

 Towels & Volunteers

We have an ongoing need for gently-used towels and new toothbrushes and toothpaste.

We also are searching for a social media volunteer and volunteers to wash towels.

     Contact: Sally Hamilton               Board President         info@showersofblessingiv.org
 Foodbank

 

Volunteer Home Delivery Drivers 

We have an ongoing need for Delivery Drivers in both North and South County.

Contact: Jordan Jenkins  
jjenkins@foodbanksbc.org
 Santa Barbara Rescue Mission 
Pajamas, Undergarments & Socks

Women's Homeless Shelter (39 women):
Pajamas (S-XXL), Sports bras/bralettes (S-XXL),Underwear
(S-XXL) Shower shoes/flip flops (sizes 5-11) and socks. 

Essential oils (for anxiety and sleep) and feminine hygiene pads. 

Contact: Hannah Nelson
hnelson@sbrm.org
 (805) 966-1316 x107
 Santa Barbara Rescue Mission

Personal Hygiene Products, Vacuum Cleaner  & Treadmill 

Women's Residential Recovery Program (24 women):
Feminine hygiene pads, ibuprofen/naproxen, shampoo, conditioner, and body wash. Sports bras (M-XL), underwear
(M-L) and socks. 

We also need a vacuum cleaner and quality treadmill.   

Contact: Hannah Nelson
hnelson@sbrm.org
 (805) 966-1316 x107
Again, please contact the nonprofits directly to arrange drop off of your items. 
Let them know you're a member of the Women's Fund. Thank you!