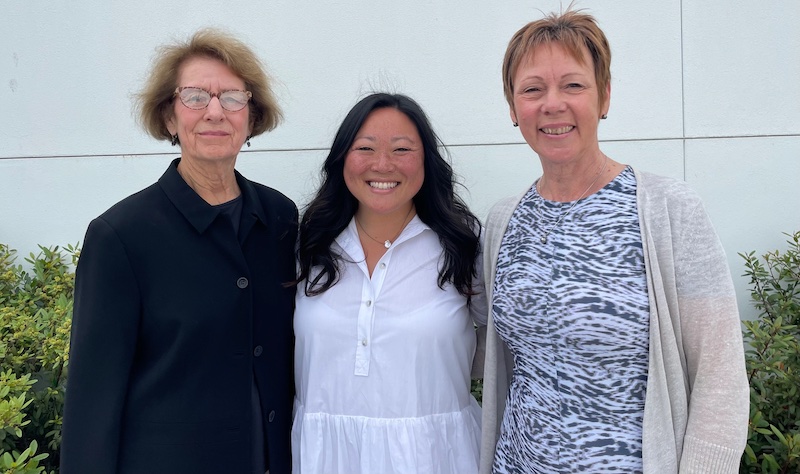 On May 9, the Women's Fund of Santa Barbara awarded an impressive $925,000 to 10 local nonprofits. As always with these annual awards, the grants targeted critical needs of women, children, and families in south Santa Barbara County.
This year's recipients were 2nd Story Associates, Alpha Resource Center, Alzheimer's Association CA Central Coast Chapter, Family Service Agency, Food from the Heart, Hillside House, Independent Living Resource Center, Legal Aid Foundation of S.B. County, S.B. County Immigrant Legal Defense Center, and St. Vincent's. Six grants are for programs, four are for capital grants, and awards range from $30,000 to $140,000.
This annual Presentation of Grants event, held at the Marjorie Luke Theatre, drew approximately 400 of the 1,200 members. After a courtyard reception, members adjourned to the theatre for the grant announcements followed by heartfelt remarks and compelling stories from the grant recipients.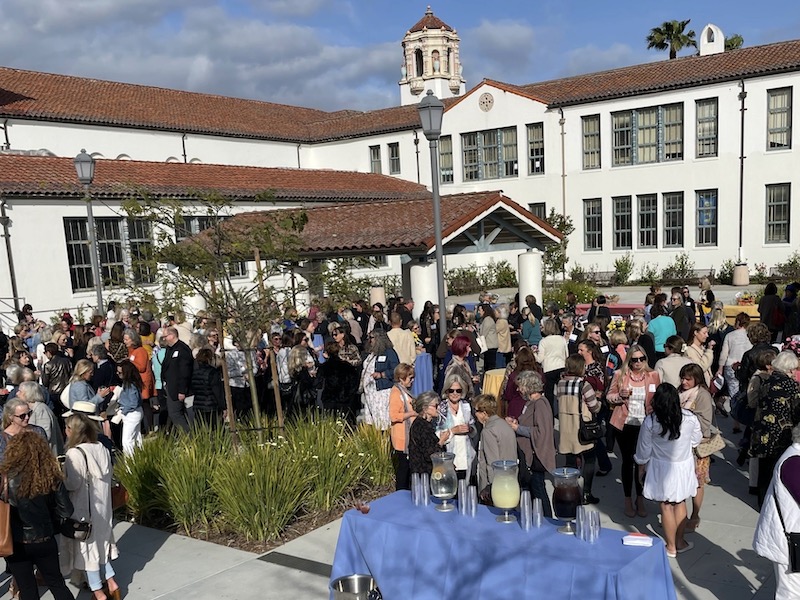 For example, S.B. County Immigrant Legal Defense Center (ILDC) Executive Director Julissa Peña discussed the $130,000 grant to fund a staff position for two years to assist undocumented immigrant children facing myriad challenges. She shared how Rodrigo, who fled Honduras on his own at age 11 with a newly diagnosed brain tumor, spent 82 days in detention before arriving in Santa Barbara. At school here, he was bullied because of his skin color and lack of English skills, and then brutally assaulted. Pena related that while ILDC staff attorneys pursue legal redress, the new staff person will assist Rodrigo in gaining confidence to resume schooling.
Hillside House Chief Development Officer Cheryl Sweeney discussed the $100,000 grant for a van that can accommodate four residents in wheelchairs. Sweeney explained that currently, Hillside can transport only one resident in a wheelchair at a time and most residents require a wheelchair. According to Sweeney, "these adults live in a world often defined by their disabilities. This grant enables Hillside to provide more and different opportunities to experience the beauty of Santa Barbara's beaches, our parks, public libraries, places of worship, to enjoy the zoo, or just the simple pleasure of having a meal in a restaurant."
The Women's Fund pools the donations of its members to make large grants. Known for the rigorousness of its work, the Research Committee labors nearly year-round to produce a ballot of options on which members vote. The volunteer-led organization relies on the work of nearly 200 volunteer members. Site visits to grant recipient organizations and educational forums enable members to gain more knowledge about community needs and the vital role nonprofits play in meeting those needs.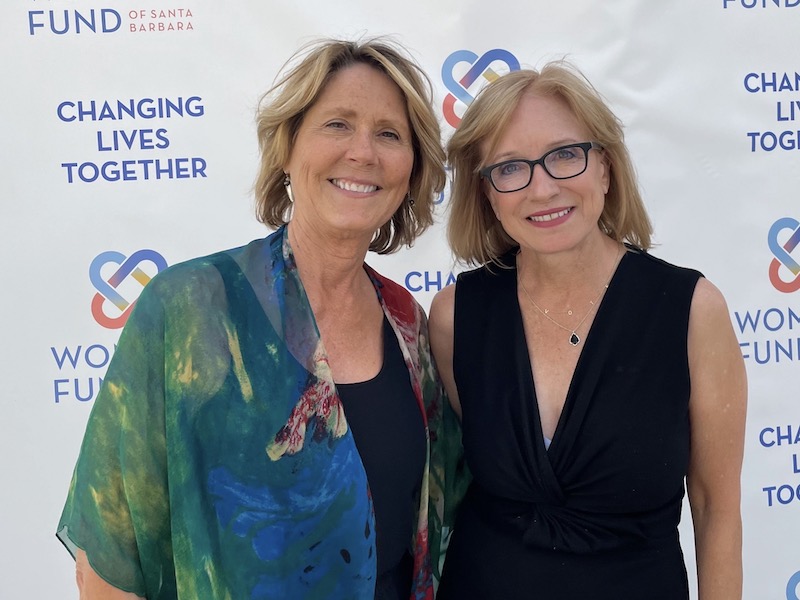 Event Co-Chairs Kathy Hollis and Diane Powell | Gail Arnold
Because of COVID, programming went virtual for a while, but in-person events have now resumed. Last December, the Women's Fund hosted a forum for members on homelessness that featured speakers from S.B. ACT, Dignity Moves, and Channel Islands YMCA. Earlier this week, a forum on mental health wellness featured speakers from Storyteller Children's Center, Girls Inc. of Carpinteria, and Sanctuary Centers of S.B. In person visits to grant recipients have also resumed, enabling members to learn more about the impact of their grants.
Expenses are kept low so 90 percent of funds raised goes to the grants, the remainder to educational programming and other expenses. Membership is open to any woman at the individual level ($2,750 or more) or group level ($2,750 or more collectively from a group of any size). The Women's Fund hopes to increase its grant pool to $1 million next year for its 20th anniversary year. The nonprofit truly lives up to its motto every year of "changing lives together." 
Article and photos by Gail Arnold - Santa Barbara Independent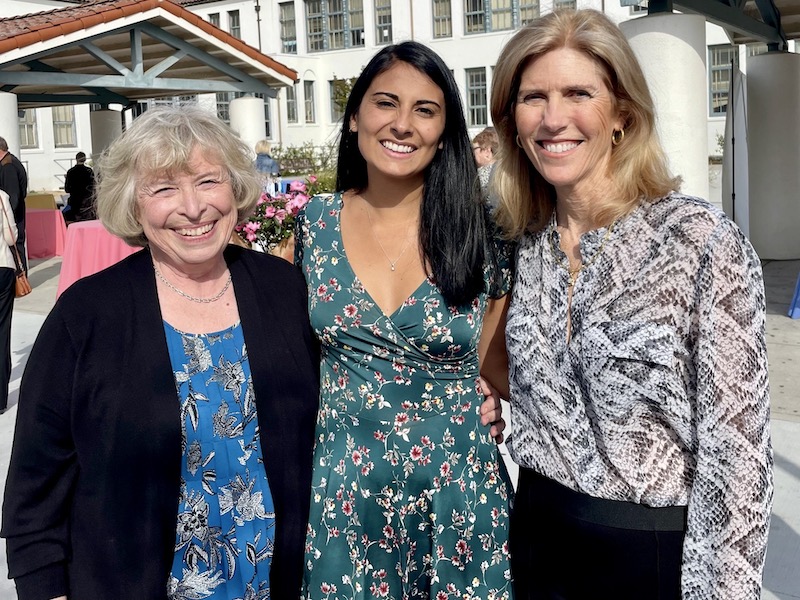 Research Secretary Carolyn Jabs, Membership Committee Chair Lauren Trujillo, and Website Editor Marjorie Larkin | Gail Arnold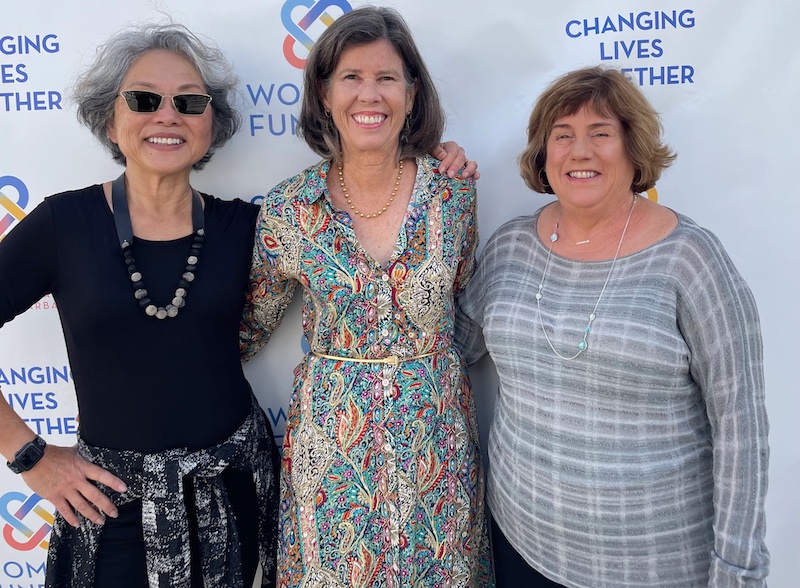 Communications Committee Members Susan Matsumoto, Chris Silverstein, and Lori Williams | Gail Arnold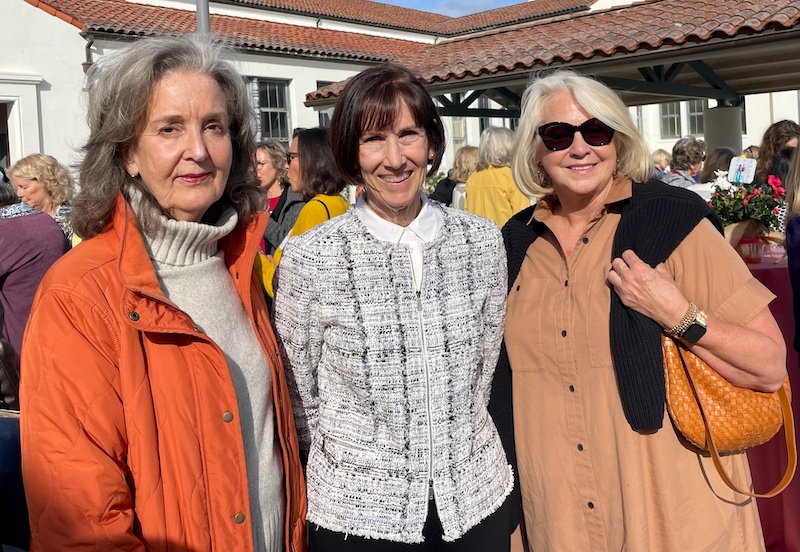 Member Sallie Coughlin, Boardmember Nancy Harter, and Member Sarah Stokes | Gail Arnold
Source
Santa Barbara Independent 5-18-23