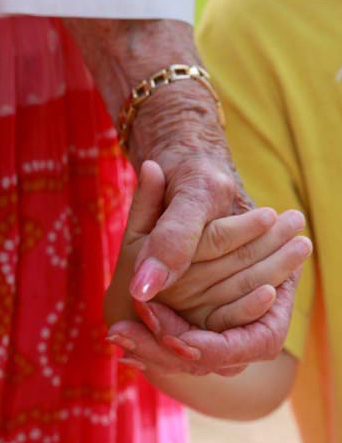 $ 100,000 grant
2019-20
Supportive Services for Seniors
Project Description: 
This grant will fund an onsite half-time Registered Nurse (RN) to coordinate physical healthcare and an onsite half-time Licensed Clinical Social Worker (LCSW) to provide mental health case management.
The RN will conduct onsite medical assessments, supervise wound care and diabetic check-ups as well as monitor blood pressure, mobility, exercise and diet. The LCSW will address age-related depression and social isolation. Both will provide education and referral services, making it more likely that seniors will be able to stay in their homes and avoid trips to the emergency room. Once established, the program will be sustained through Medi-Cal reimbursement. 
All HACSB properties provide independent living for residents but cannot offer assisted-living services. Low-income seniors living in HACSB properties can be at risk of homelessness due to unmet physical and mental health needs. With timely support, however, many can age-in-place.
Supportive Services for Seniors Program (SSSP) makes healthcare and case management available onsite to the 500 low-income senior residents living at four senior HACSB residences: Gardens on Hope, Garden Court, Grace Village and Villa Santa Fe.