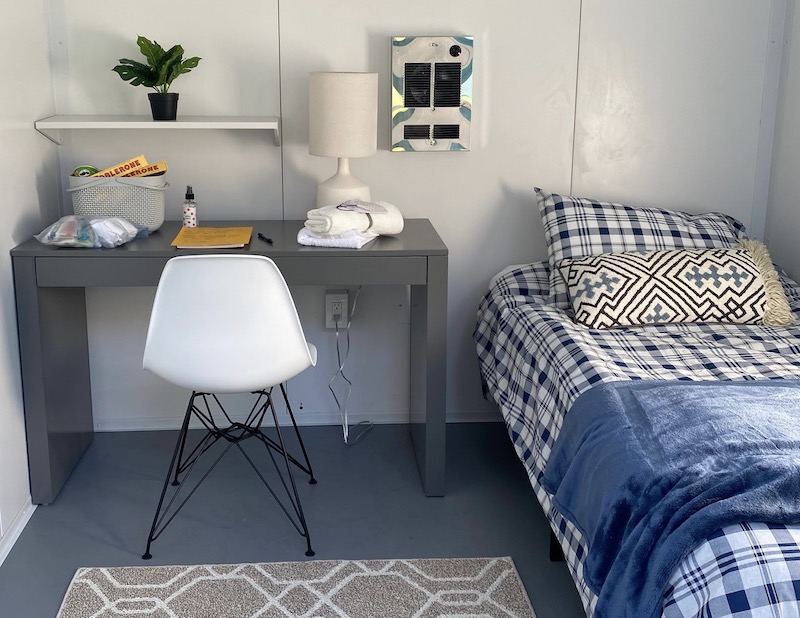 $ 75,000 grant
2021-22
Case Management Office for Interim Housing Community
This grant will provide critical services for homeless people in transitional housing by funding construction of a private, on-site case management office as part of an interim housing community.
Homelessness is a national crisis, and Santa Barbara is not immune. An effective approach to helping homeless people is to provide both safe temporary shelter and support services to help them to transition to permanent housing.
DignityMoves, in partnership with Good Samaritan Shelters and Santa Barbara County, is creating an interim housing community in downtown Santa Barbara consisting of 33 portable, single-room homes. Each modular unit will include individual living space with a bed, chair, desk, storage, and WIFI.  Very importantly to this population – the rooms will feature doors that lock. People who are homeless often avoid traditional shelters due to concerns about privacy. 
Good Samaritan will use the office to oversee all day-to-day operations and coordinate 24/7 tailored intensive case management services to help residents transition to permanent housing.