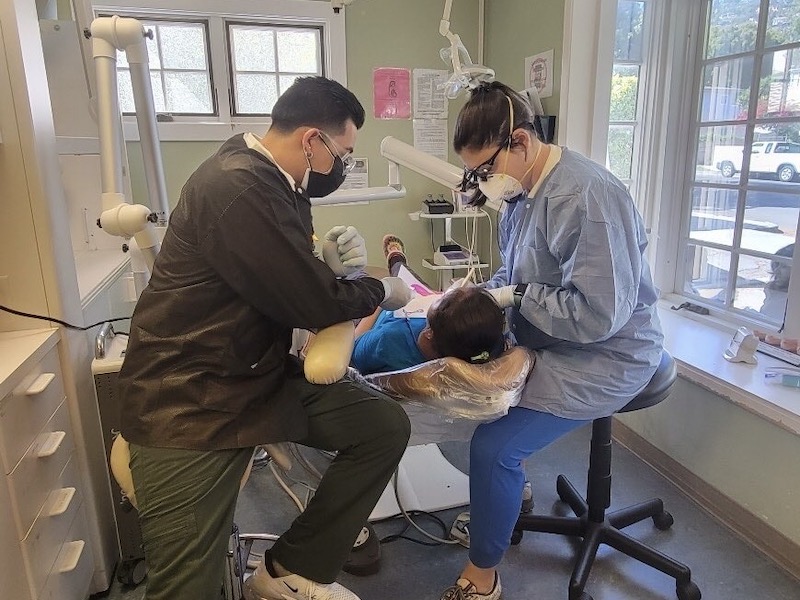 $ 100,000 grant
2021-22
Mobile Dental Clinic
This grant will expand access to free and affordable dental care for underserved children, adults, and seniors by partially funding a state-of-the-art Mobile Dental Clinic with a wheelchair lift.
Low-income members of our community face a serious lack of access to dental services. Delays in dental care can result in more serious health problems that can require hospital care.
People who are uninsured, isolated, or medically vulnerable often do not have access to adequate dental care because of cost, lack of transportation, and shortage of local dentists who accept the dental version of MediCal. They are frequently referred to Santa Barbara Neighborhood Dental Clinics, which treat everyone regardless of their ability to pay.
The mobile dental clinic, equipped with two chairs, will allow staff to serve 2,400 patients with a wide range of diagnostic, preventive, and corrective procedures, including x-rays. Patients will be served at schools, senior centers, and in low-income neighborhoods. By allowing SBNC to deliver essential dental care to low-income people in convenient and accessible locations, the Mobile Dental Clinic will improve health care outcomes for patients and avoid unnecessary emergency treatment.