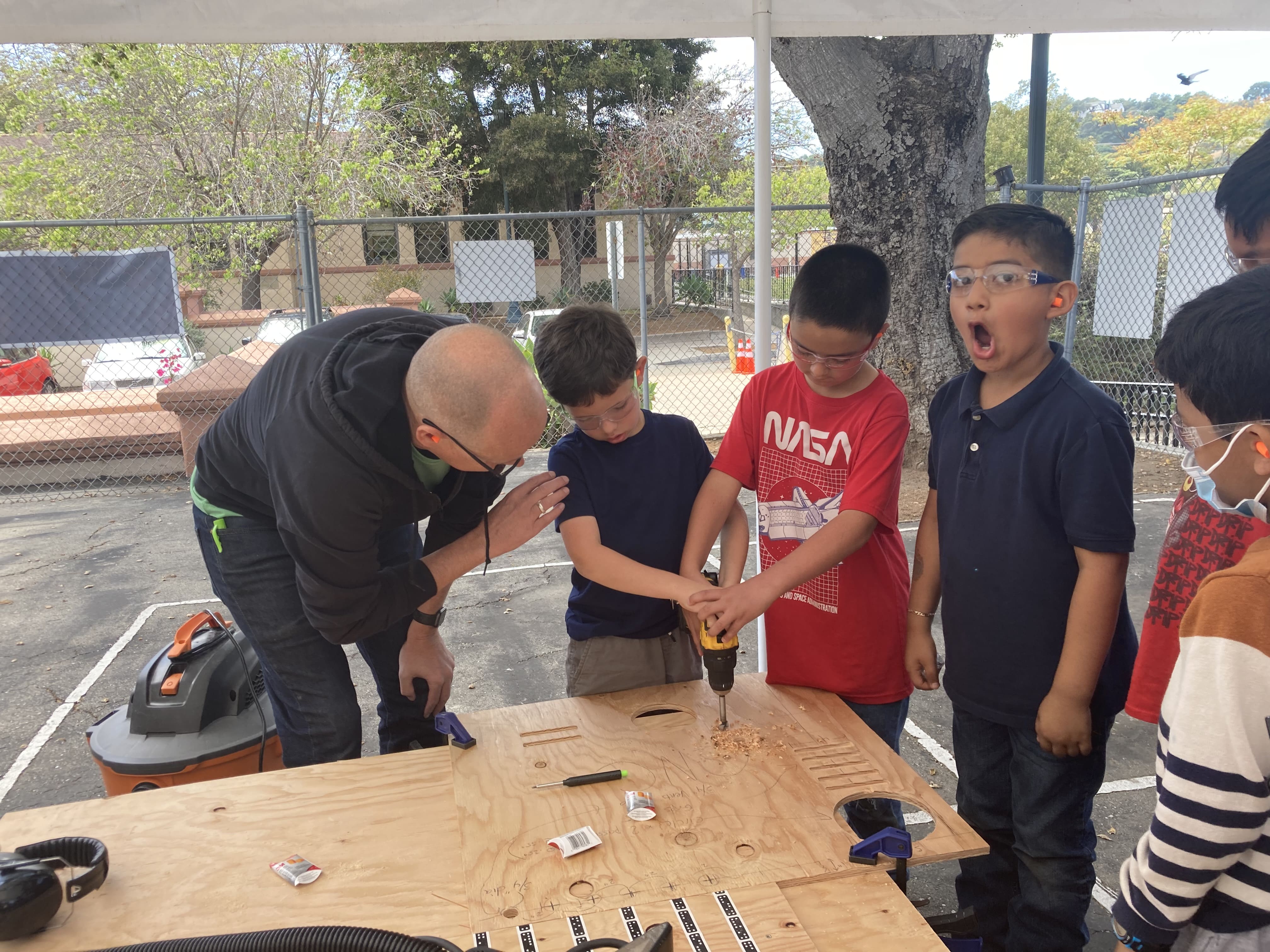 $ 100,000 grant
2021-22
Outdoor Learning Environment at Harding Elementary School
This grant will support the creation of an outdoor learning environment for 250 pre-school and elementary students by funding site preparation. 
Most of Harding Elementary School families live below the poverty threshold. 100% of the children qualify for free meals; over half are Emergent Multilingual Learners (EML). In the Santa Barbara Unified School District, 97% of EML third graders read below grade level, despite multiple programs designed to address the gap in achievement.
The principal at Harding is taking a different approach by converting a deteriorating cement playground into a stimulating outdoor environment with a curriculum to promote English language proficiency, scientific curiosity, and social-emotional learning. The goal is to engage children in highly appealing developmentally appropriate activities which stimulate language and curiosity.
Parents, staff, and older students will assist in the creation of the outdoor classroom. The principal has developed partnerships with UCSB's Graduate School of Education and other local educational organizations. With the help of these partners, the outdoor classroom will be available beyond school hours offering the Harding community a safe and inviting green space where they can explore, learn, and grow. The Women's Fund grant will cover the costs of demolition, grading, utilities, walkways, play surfaces, and plantings.